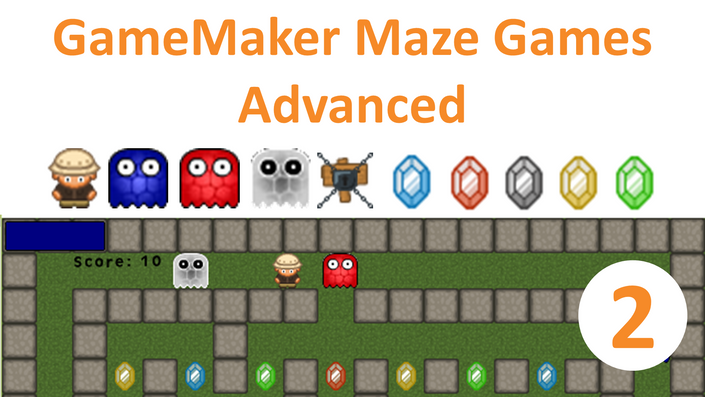 Health and Additional Rooms


Recommended Classroom Hours: 6-8

Assessments: Available with Teacher PD
Teacher PD Flyer - Digital Technologies Curriculum Links

---
Game Maker is a downloadable platform which streamlines the development of 2D computer games in the classroom. The developer of Game Maker is YoYo Games and they have released a number of different versions of Game Maker commonly used in schools. This tutorial was written for the free version of Game Maker: Studio which can be downloaded from http://www.yoyogames.com/. In order to download, free registration with Yoyo Games is required. If you require advice or assistance choosing the correct version of Game Maker, please contact Texchellent on [email protected]
This course consists three modules. It begins with the applications of object oriented programming to create new elements (gems) which build on the properties of previously created elements. The course then goes on to create monsters which have their own unique movement dynamics and collision conditions which deplete the health of our explorer. Then we cover the creation of multiple levels and 'portals' which take the explorer from level to level.Next we tackle some advanced concepts like the creation of a new monster which has the ability to sense a clear path and chase the explorer. Finally, we explore animations and program in some realistic movement animations and explosions. Below is a specific set of student outcomes for this module: :
Health and the Implications of Collisions With Monsters:
Display a health bar in a Game Maker room.
Program health to change in response to different conditions in the game such as collisions.
Explain the purpose of the No More Health event.
Program my room to restart when health runs out in my Game Maker game.
Creating Additional Rooms
Create a new Room in Game Maker.
Create Signpost and Lock objects.
Transition to the next room when a condition is met or a collision event is called.
Use Nested If Statements to test or create more advanced decision making.
Check whether another room exists in a game.
Advanced Parent Child Relationships and More Monster Intelligence
Create a new monster as a child of the existing monster and override its movement.
Design an algorithm to make a monster follow the explorer when it has line of sight.
Use the Set Variable action to set values for variables and the Test Variable question to query these values in an algorithm.
Write an Expression with some sample code to check whether a condition is true.
Your Instructor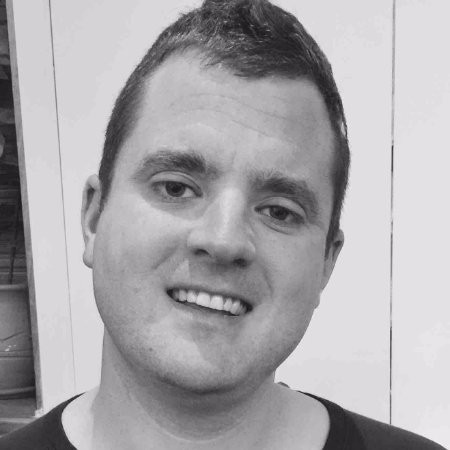 Nat graduated with a Bachelor of Information Systems from The University of Melbourne in 2003 and spent two years working as an International Fellow, teaching programming and database concepts at Ngee Ann Polytechnic, Singapore. Following that, Nat worked as a Solution Consultant for one of Microsoft's implementation partners in Singapore during which time he qualified as a Microsoft Certified Professional. In 2008 Nat completed a Post Grad Diploma in Teaching from The University of Melbourne and then spent five years working as a teacher of Information Technology and Mathematics at Caroline Chisholm Catholic College. During this time he wrote four Game Maker text books and completed additional coursework towards a Master of Teaching. In 2014 Nat traveled to the Northern Territory and worked as a ICT Coordinator at Centralian Middle School where he taught games programming and robotics
Course Curriculum
Health and Additional Rooms
Available in days
days after you enroll
Teacher Advice
Available in days
days after you enroll
Frequently Asked Questions
How long do I have access to the course?
365 Days!
What if I am unhappy with the course?
We would never want you to be unhappy! If you are unsatisfied with your purchase, contact us in the first 30 days and we will give you a full refund.